Skip to Content
Bespoke Shirts That Fit Beautifully and Made Exclusively in New York City
Building a completely custom wardrobe requires the development of a perfect-fitting shirt. Off-the-rack options simply don't make the cut. One size may be too short in the arms but fit perfectly in the torso. The next size up may fit the arms perfectly but be too loose in the neck. It's hard to find the ideal compromise, and you shouldn't have to. At Barchi Bespoke Tailor & Shirt Maker personalized patterns are hand drawn to create the precise and comfortable fit of a shirt. After several fittings, a finalized pattern is created and saved so that you can continue to order the same style shirt in different fabrics and colors. Contact us today to begin building your perfect shirt.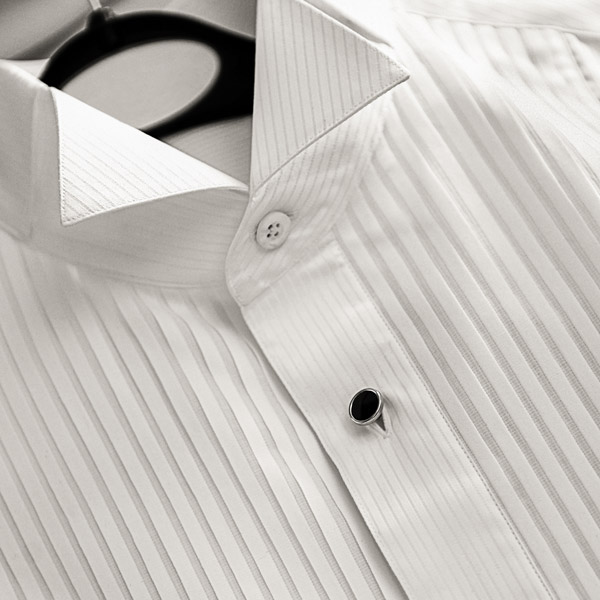 Offering You the Finest Shirting Fabrics
When designing your wardrobe, you want options. At Barchi Bespoke Tailor & Shirt Maker, you get it with endless possibilities of suit and shirt combinations. Our showroom on 55th Street in New York is stocked with a huge selection of elegant shirting fabrics from the best mills in England and Italy. Each year, Mr. Barchi, visits Milan and London to attend the annual fashion fairs. It's in these two fashion capitals that Mr. Barchi purchases his new shirting fabrics every year. You're sure to find only the most current and finest fabric options at our showroom.
The Best in Style and Fit
Creating bespoke shirts with the team at Barchi Bespoke Tailor & Shirt Maker means you will be donning a master tailor-made garment curated exclusively for you. Each of our shirts is designed to fit beautifully and are pure luxury to those lucky enough to wear them. Visit our showroom today to take a look at all of the stunning fabric options we have to offer.
Dress to Impress with Barchi Bespoke Tailor & Shirt Maker