Skip to Content
Driven by a Love of Fashion
At Barchi Bespoke Tailor & Shirt Maker, Simon's love of men's fashion runs deep. Simon, discovered his passion for fine men's tailoring when he was just 20 years old and living in Marrakesh, Morocco. He began a job as a salesman for a French men's clothing company, and it's here he fell in love with men's fashion. He decided he would design and create exquisite, custom men's clothing one day. With this in mind, he set out to New York to pursue his career in fashion. Through decades in the business, he has carried this passion with him and continues to deliver beautifully-made suits, shirts, tuxedos, and more to his clients. We invite you to visit our showroom on 55th street between Lexington and 3rd to discover what we can create for you.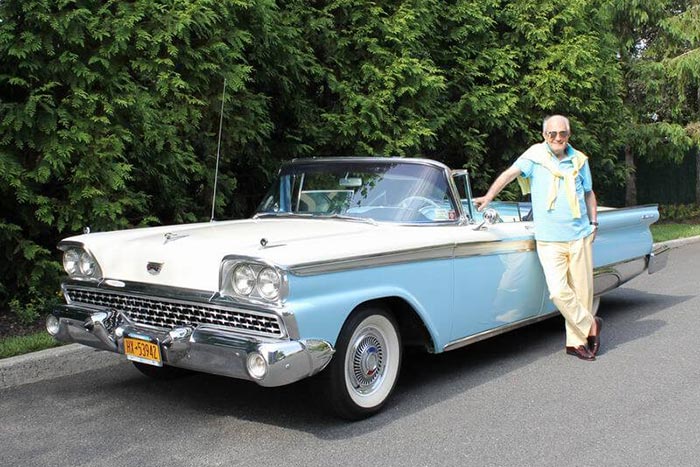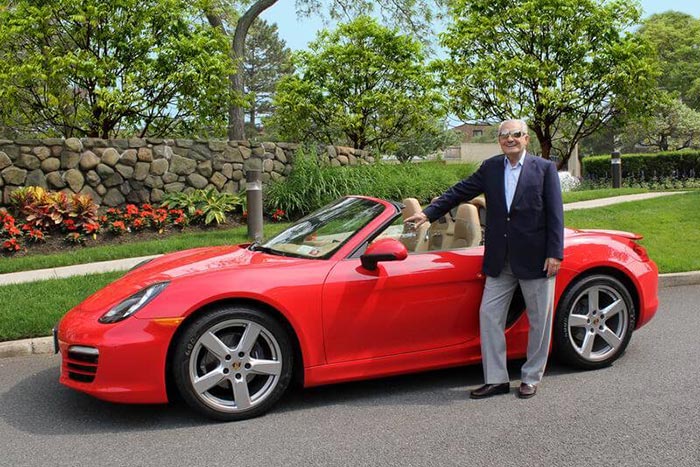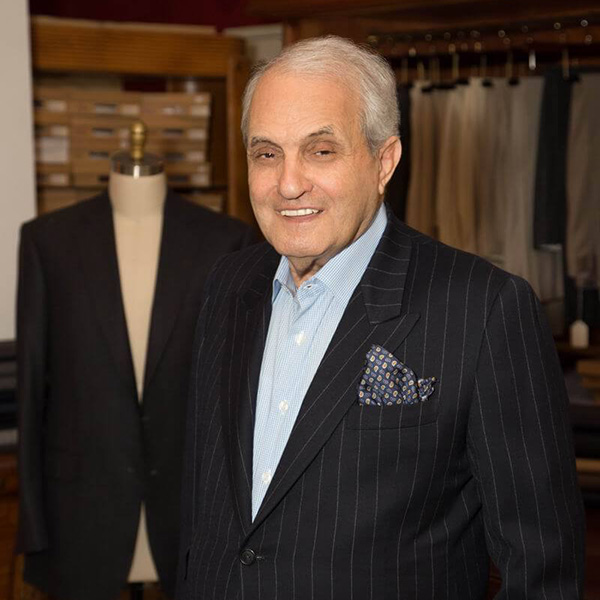 Simon Barchi
Professionally Trained in Design
Upon his arrival in New York, Mr. Barchi enrolled in the Cybick School of Garment Cutting & Designing located at 19 Park Avenue South. The Cybick School was one of the best schools in the country for men's fashion design and pattern making, considered among the same ranks as the Fashion Institute of Technology. Here, Mr. Barchi learned the skill of drawing patterns and cutting fabric to transform them into beautifully-crafted garments. After graduation, Mr. Barchi worked for many top New York City tailors, honing his pattern making, cutting, and garment construction skills. He learned to do all work by hand and fully embraced the fine art of bespoke custom tailoring, eventually becoming a Master Tailor himself. The custom-tailored suits he creates for clients are made entirely by hand on the premises of his Manhattan store.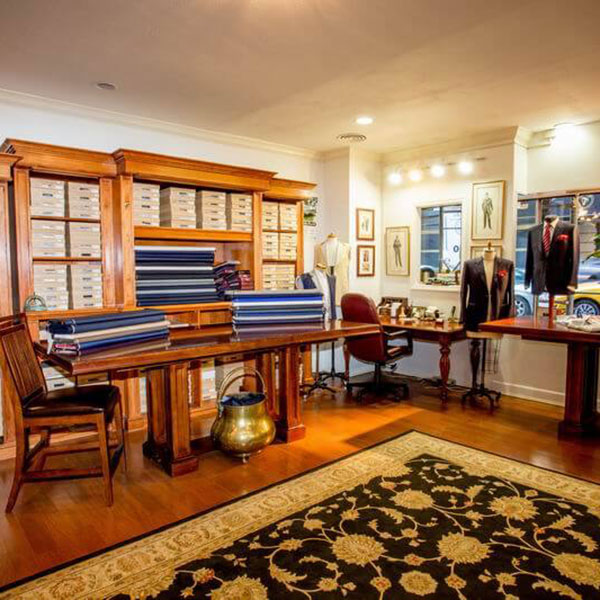 The Beginnings of Barchi Bespoke Tailor & Shirt Maker
In the late 1980s, Mr. Barchi decided it was time to take the leap and open his own tailoring business. As he began this venture, he also had the good fortune of becoming acquainted with Turnbull & Asser, the famous men's clothier on 57th Street. He became their bespoke tailor, creating custom garments for their many high-profile clients, including Lebron James, Jay Z, Senator Ted Kennedy, and Jamie Foxx. He even created suits for James Al-Fayed, one of the owners of Turnbull & Asser. He did this all while simultaneously running his own tailoring business. Many years later, he moved his business to its current location at 140 East 55th Street.
Hand Selecting the World's Finest Fabrics
As the fashion world is ever-changing, Mr. Barchi makes an annual trip to the Milan and London Fashion Fairs, taking note of the latest trends in men's fashion and custom tailoring. While in these fashion capitals, Mr. Barchi handpicks only the finest suiting and shirting fabrics to use in his bespoke creations. Simon purchases "Made in Italy" silk ties and scarves, while the buttons, suit trimming, and horse hair jacket canvases are from England and Italy.
Designing & Creating Exquisite Men's Clothing
Mr. Barchi has over 40 years of experience designing and tailoring bespoke custom clothing for New York's prominent gentlemen. Our Bespoke customers are Our Bespoke customers are executives from Wall Street, N.Y.C.'s CEO'S, entertainment and sports figures and lawyers from not only NYC but across the country. Many a trial lawyer has stood in front of a jury wearing a Barchi Bespoke suit and of cause won the case! You are invited to visit our showroom and see the fine craftsmanship of our bespoke suits in the making.
Dress to Impress with Barchi Bespoke Tailor & Shirt Maker