Skip to Content
When the Occasion Calls for Black Tie, Make it a Barchi Custom Tuxedo
Nothing makes a gentleman look more sophisticated, handsome, or elegant than a beautifully designed and fitted garment made by an experienced tailor. When you have a formal event to attend, there's an obvious choice to design your custom tuxedo – New York's Barchi Bespoke Tailor & Shirt Maker. Our team will design and hand-craft a custom tuxedo that's sure to turn heads at any event. We start by guiding you in the choice of fabrics and taking precise measurements, and end with a beautifully-made tux that is expertly fitted. Contact us today to learn more or stop by our showroom on 55th street between Lexington and 3rd.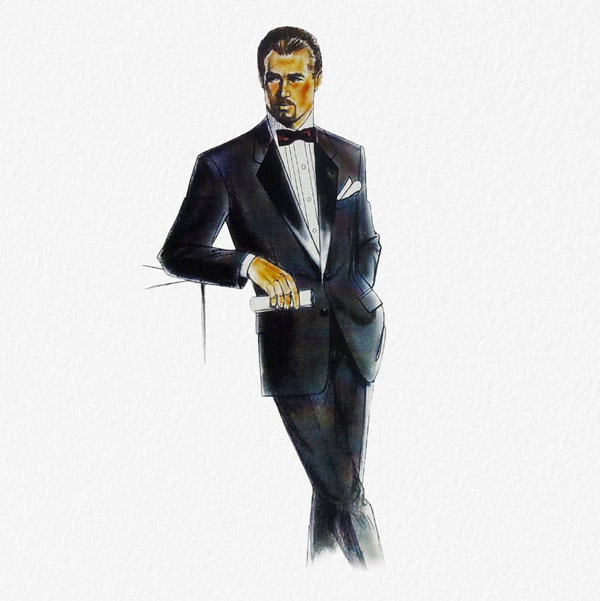 Customizing Every Component of Your Tuxedo
The perfect tuxedo is made up of many different elements. Each one plays an essential role in achieving the suave and cosmopolitan presence that you desire. At Barchi Bespoke Tailor & Shirt Maker, we'll help you design each component of your tuxedo, building the perfect look for your big event. From tuxedo jackets and custom bow ties to pleated tuxedo shirts and satin striped pants, we design and create it all at Barchi Bespoke Tailor & Shirt Maker. Whether you're a groom, the guest of honor, the host, or an invited guest, we'll help you stand out from the crowd. We design some of the finest tuxedos for our clients to wear to weddings, fundraisers, awards banquets, or any other formal event.
Invest in Your Very Own Tuxedo
When you have multiple black-tie events to attend every year, it makes sense to invest in your own tuxedo. Rented options never fit as well, nor are they made with the high-quality fabrics we use. As a prominent figure in your business, you'll likely be asked to attend many formal occasions, and a custom tuxedo ensures you're always ready when an invitation arrives. We can even help you style the tuxedo for different occasions by providing you with many custom bowtie options. Contact us today or stop by our showroom to learn more about our custom tuxedo options.
Dress to Impress with Barchi Bespoke Tailor & Shirt Maker